One of the most versatile and effective ingredients of DIY skincare is undoubtedly avocado. Rich in vitamins and nutrients, avocado helps to nourish our skin, making it brighter and glower. But what if we add more ingredients to create a super face mask? That's it! With the addition of yogurt and honey, we will transform a simple avocado into a nourishing face mask suitable for all skin types. Let's start right now to prepare our avocado yogurt and honey face mask!
MEDICAL DISCLAIMER: All information presented on this website is for informational purposes only. This website is not intended to diagnose, treat, cure or prevent any disease and is not intended to be a substitute or replacement for any medical treatment. Please seek the advice of a healthcare professional for your specific health concerns. Individual results may vary.
Avocado face mask: Ingredients
Let's see what we need to prepare our face mask:
3 tablespoons of yogurt
half mature avocado
1 tablespoon of honey
Thanks to its nutrients, avocado is a must-have ingredient in your homemade skincare routine. To learn more click here and find out why avocado is among the ideal ingredients for face masks and more!
By adding yogurt we will make our mask excellent for brightening and moisturizing the face, eliminating daily tiredness.
Honey is a natural humectant with excellent emollient properties. Used in our face mask will help nourish our skin by giving it tone and radiance.
Avocado face mask: How to prepare it
To prepare our nourishing face mask we will have to:
cut into small pieces half an avocado and reduce it to a puree.
Obtained a uniform consistency and soft, add three tablespoons of yogurt and a tablespoon of honey
mix all the ingredients and our avocado and yogurt face mask is ready!
DIY face mask: How to use it
The application of this face mask does not require special attention. I recommend using it on the face well cleaned and dry and leave it on for 15-20 minutes. After rinsing with lukewarm water, your face will look brighter and healthier! With a few ingredients, we have created an effective and nourishing face mask. Why not give it a try and make it?
Short break: "Do you want to make an entire lip care routine from scratch?" Start now!

I designed this short guide to help makers to create their own lip products at home starting from zero! Knowing why certain ingredients are used is the key to creating perfect and effective products! In this guide, you will find not only 3 recipes (about lip scrub, lip mask, and lip balm) and instructions but also the basics of understanding why and which ingredients to use.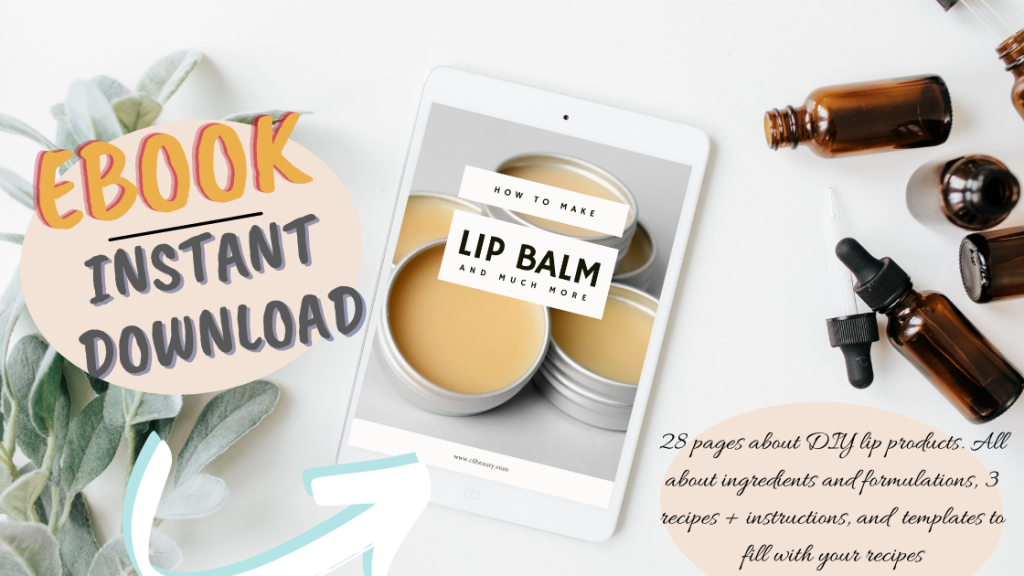 What more
If you are interested in DIY natural skincare with few ingredients don't miss my home skincare routine that I offer for free by clicking here! I show you how to prepare with few ingredients four products to nourish our face!
If you like my content, help me with a small donation. With your support, I would like to buy new ingredients and create original healthy beauty products! Thank you 🙂
Gabi